Utilize our Advanced SMS Functionality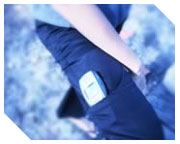 Quios is committed to becoming the SMS gateway of choice for leading software developers and application providers. By incorporating the Quios Messaging Platform (QMP) programmatically into your applications or services, you can add a host of SMS functions, like:
8-bit Support - so you can send ringtones, logos, and other 8-bit format messages.
Location Information - providing you with user location details, so you can tailor geographical services.
2-way Messaging - so you can receive responses to messages you send out, and undertake other 2-way messaging relationships.
Quality Features - real-time delivery reporting, prioritisation, and validity-setting features.ß
Support for Various SMS Classes - including flash functions.
Online Reporting - extranet access to management information reporting.
For further details on how you can become a development partner, please send an email to developers@quios.net

© 2003 by eWingz Systems, Inc. All Rights Reserved.